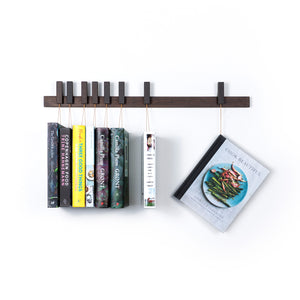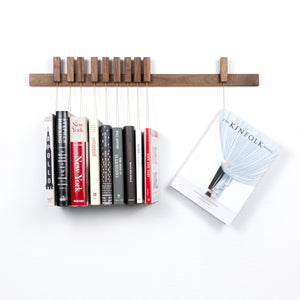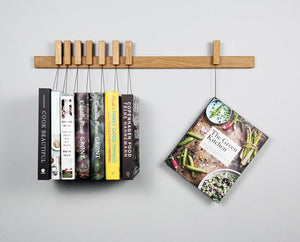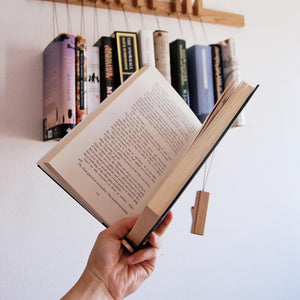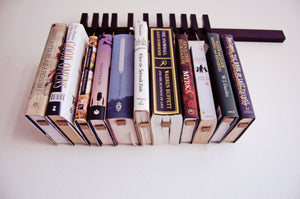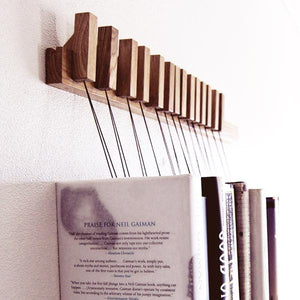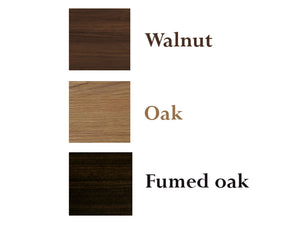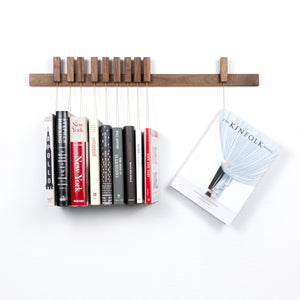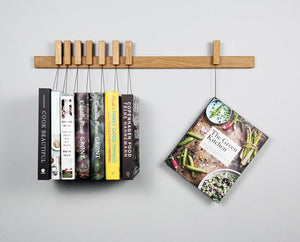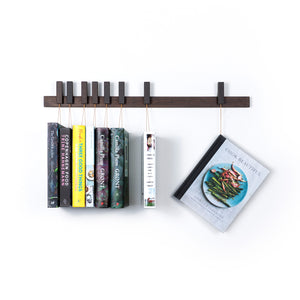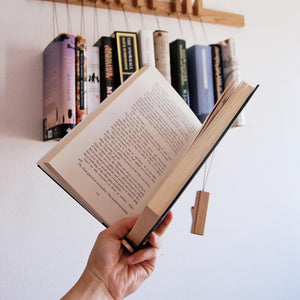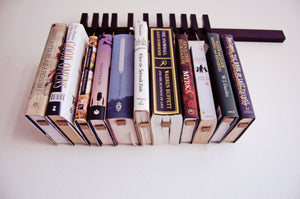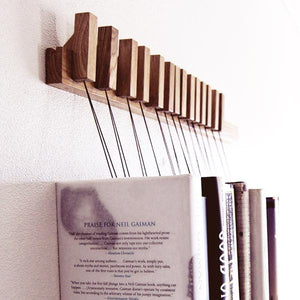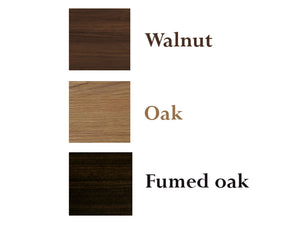 On Sale
Book rack
The book rack is an award winning design, featured in renown magazines such as Vogue, GQ, Tatler Magazine, The New York Times. It has been sold worldwide and is the number 1 bestseller on several fronts. 

The book rack comes with a set of 12 pins/bookmarks. The pins are detached and can be moved around the back piece to meet your needs at each time. 

The books rest on a small wooden plate so the pages stay intact. The plates can be moved back and forth on the bottom of the book to control the height of which the book hangs, making it possible to line different sized books up in a straight line. 

The string is made of waxed cotton.

*We've had our book racks hanging for a while now and our books are happy, showing no signs of wear from this storage method*

The book rack featured in this picture measures: 70cm (27.5") long x 4cm (1.5") high x 2cm (0.8") deep.
Also available in a smaller size, see here.

Wood is an organic substance. Please note that color and texture may vary from piece to piece. 

Installation
The book rack comes equipped with keyholes in the back for hanging. To hang the back piece measure the distance between the two holes and screw 2 screws into the wall with the measured distance between them. Then back piece is placed, with the widest part of the keyhole, on top of the screws and gently pushed down, securing the back piece in place.

Weight limit
An actual weight limit has not been discovered for the book rack. It depends on the wall structure one has. It is important to make sure to use the correct plugs and screws according to the type of wall one has. A local hardware store should be able to help with this.